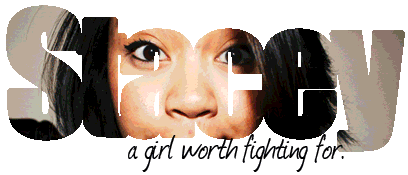 20. Living life. Aspiring peace.
Yes, that is a Mulan reference.

About / Gifs / Me
Bakeshop / Ego / Advice
Instagram: staceysioson

Ask me things!
*I don't answer advice on my personal*

Don't click here.
 We Are Never Ever Getting Back Together (cover) - Travis Garland
A break up song just turned into baby-making music.
Adorn - Miguel
Just let my love adorn you.
Kris Mark - From Her [OFFICIAL MUSIC VIDEO]
Like it, comment it, share it, take it out to lunch 
Endlessly - The Cab.
There's no guarantee that this will be easy. It's not a miracle you need, believe me. I'm no angel, I'm just me, but I will love you endlessly.
Near or Far - Carissa Rae
So don't you worry 'bout a thing, or all the miles in between. You had my heart. You had it from the start.
Ordinary People (cover) - Mathai 
First Choice - Gabe Bondoc
I'm awkward, but I'm real.
(Source: justjavin)
Already There - John West ft. Big Sean
Better Man - James Morrison
Meant To Be - Melissa Polinar.
I can feel it in the summer breeze. Tonight, the world's at ease.
New playlist!
That's all.

powered by tumblr. themed by kiyla.